Description
Two Story Fire Escape Ladder 13 ft
Why choose us?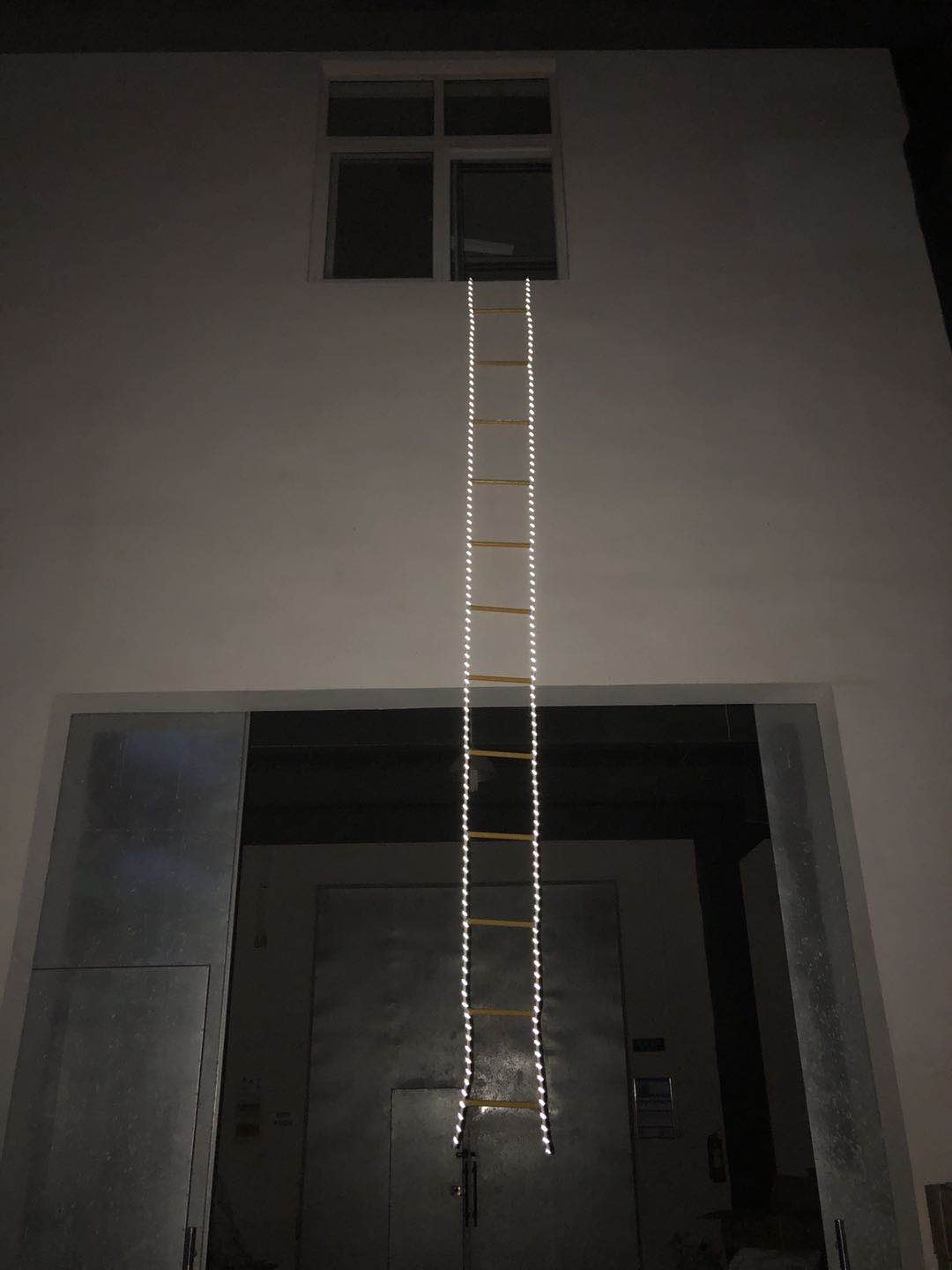 Patented reflective technology
This ladder is designed with convenience and accessibility in mind.
A special reflective strip woven into this nylon ropes makes it highly visible in the flashlight's beam so you won't trip over it at night.
ULTRA powerful
there are no stronger and more reliable ladders than ours, tested (!) – bearing 2500 lb or 10 people! Even chain ladders can't boast of this weight capacity.
Multifunction
can be used for various purposes such as playground, swings, treehouse, attic, garden, roof, loft, bunker, marine and even decorative purposes. Endless variety of usage options.
Anti-slip rungs
the rungs are octagon shaped, so they are reliable and not slippery.
Portable
comes with a nice designed black bag. The ladder is easy to carry anywhere in a bag. Includes a gift box in natural wood color.
Lightweight
for instance, 8ft weights only 4 lb
Weather resistant
almost never aging ladders for any weather, can not be damaged in the rain.
Heavy duty carabiners
the ladders include chrome plated carabiners breaking strength 11KN
Flame resistant
special non-combustible composition of fibers allows the ladder withstand a fire for some time, but still we do not recommend using it in direct fire.
Different length
available 8/13/16/25/32ft for 1-4 story houses.
Reusable
unlike other aluminium ladders our rope ladders are reusable.
This emergency fire evacuation ladder is designed with convenience and accessibility in mind
Disaster can strike at any minute whether you're ready or not. In case of emergency at home, school or office making sure everyone gets out safely should be your top priority. This is why we designed our escape ladders for up to 2-story homes to provide you with a convenient and reliable way to exit any building through the windows. If your house, school or apartment doesn't have an escape route or if they aren't easily accessible, then you need a safety fire ladder you can count on.
This two story fire escape ladder is carefully packaged to provide a tangle-free, quick release, convenient escape route through your window that is perfect for both kids and adults. Thanks to its solid construction it can support up to 2000 lbs while the heavy-duty carabiners provide a stable hold to make your decent as easy as possible making this emergency ladder a must have for anyone that wants them and their family or employees to stay safe in case of an emergency.