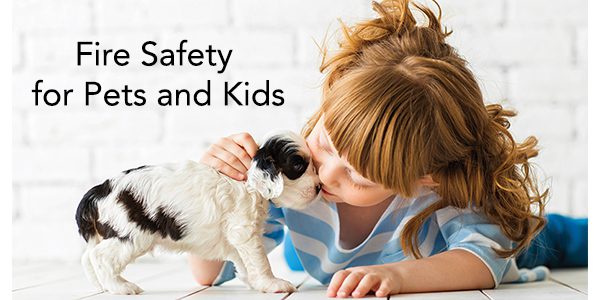 We at ISOP have developed a wide range of fire escape solutions to ensure your safety as well as that of your child or pet. Unlike our competitors, we walk the talk, our fire escape ladders are featured in all top experts' charts. Wondering what your options are? Say no more, the rest of this article is going to cover precisely that. 
Here are our 4 top Fire Escape Solutions For Kids and Pets.
Parents make every effort to ensure that their homes are safe and comfortable for their children or furkids. From baby-proofing or pet-proofing homes to installing video cameras to keep a check on them, they really go the extra mile.
But more often than not, there is one hazard parents tend to overlook, fire safety. Fire escape ladders and fire escape kits are rarely given the significance they deserve. At ISOP, we strive to raise awareness about the hazards of not being prepared with fire escape solutions such as emergency ladders.
According to research conducted by the Home Safety Council, only as little as six percent of homes in the USA are equipped with a fire safety ladder. The organization urges families to come up with a worst case scenario plan and to ensure that the second and third stories are equipped with emergency ladders.
Setting up a permanent fire escape ladder is perhaps the most ideal fire escape solution, but this may not always be the most pragmatic solution. Financial constraints, lack of space, or a need to have multiple fire escape routes, and sometimes you may even lose the aesthetic appeal by going for these clumsy escape ladders.
One of the finest, most convenient and ergonomic retractable ladders available today in the market. Its compact design means that this rescue ladder is portable and can be easily.
Key Features
Our ladders' rungs have stabilizers which allow the ladders not adhere tightly to the wall but stay sturdy against it and therefore greatly facilitate the descent from the second or third floor.
Unlike the aluminum rungs used by our competitors, we developed our ladders in such a way that there are no sharp corners or edges.
The entire ladder from top to bottom is made out of a single webbing strip, rather than sewing up pieces. The result? A strong, compact and lightweight retractable ladder that can withstand more than a ton of weight.
Suitable for window or balcony escape
The carabiners provided along with the kit can be attached to a window frame or balcony railing.
What if we said that an entire 13 ft ladder could fit in your palm? No, we're not pulling your leg, this is how compact our retractable ladder is.
Our fire escape ladder for 2 story 13 ft, can be used by kids and adults alike in emergency escape situations or for the children in a playground or treehouse.
Key Features
This is the lightest ladder available in the market. The total weight of this 13ft ladder only comes to around 3.1lb.
The main nylon strap that runs from the top to bottom is a single integral strip, this makes it remarkably strong and sturdy.
Unlike usual webbing ladders, our ladder can be easily packed back into the storage bag, without any hassle.
The rungs made from fiberglass and basalt fibers are stronger than your average aluminum rungs. The material is not slippery at all when compared with other materials such as aluminum, plastic or other metals.
When you think of fire escape ladders, rope ladders are not the first things that might come into your mind. On the contrary, you may be worried of the safety it can provide.
The ISOP Fire Escape Ladder 2 Story, is a flame resistant safety rope ladder that can be deployed quickly and used with ease in case of emergencies.
We have carefully designed this climbing rope ladder to provide a tangle-free and convenient fire escape route that can be used by adults and children alike.
Key Features
We have woven a special reflective strip into this climbing rope ladder, to make it highly visible at night or in the dark.
Strong is an understatement
Saying that our ladders are strong is an understatement. With the ability to bear a load of 2500 lb at a time, our ladders are second to none.
Rainy? Windy? Sunny? Whatever, bring it on, our ladder can do this all day long.
The special materials we have used in the fibers of this safety rope ladder, allows it to withstand fires for some time. However, we advise against using it in direct fires.
Bottom Line
Our rescue ladders, are the best available in the market. All our ladders are extremely strong, tangle-free, ergonomic, economic and convenient. What's more? You can extend the length of these ladders by connecting them using the heavy-duty carabiners.
Disaster doesn't wait for anyone or anything. But with our ladders by your side, you have a swift fire escape route that can keep you, your kids and furkids safe.