Description
ISOP Fire Escape Ladder 25ft (8m) for Third Story Windows
Why choose us?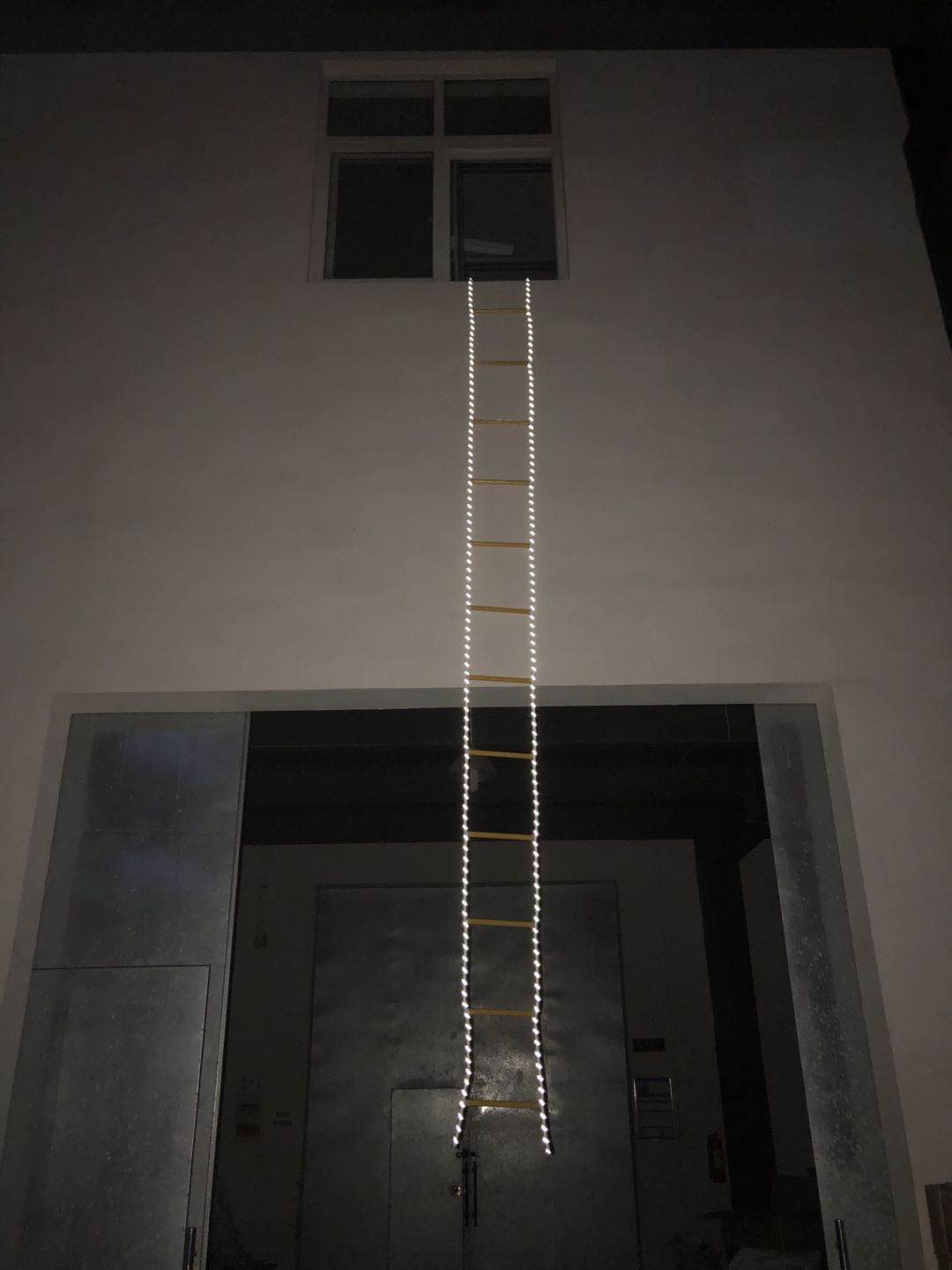 Patented reflective technology
This ladder is designed with convenience and accessibility in mind.
A special reflective strip woven into this nylon ropes makes it highly visible in the flashlight's beam so you won't trip over it at night.
ULTRA powerful
there are no stronger and more reliable ladders than ours, tested (!) – bearing 2500 lb or 10 people! Even chain ladders can't boast of this weight capacity.
Multifunction
can be used for various purposes such as playground, swings, treehouse, attic, garden, roof, loft, bunker, marine and even decorative purposes. Endless variety of usage options.
Comes with carabiners & hooks
13ft and 25ft ladders include hooks for windowsills and carabiners best for balcony bars. In case of fire, they can be used with both windows and balconies. No one else can offer both options.
Anti-slip rungs
the rungs are octagon shaped, so they are reliable and not slippery.
Portable
comes with a nice designed black bag. The ladder is easy to carry anywhere in a bag. Includes a gift box in natural wood color.
Lightweight
for instance, 8 ft weights only 4 lb
Weather resistant
almost never aging ladders for any weather, can not be damaged in the rain.
Heavy duty carabiners
the ladders include chrome plated carabiners breaking strength 11KN
Flame resistant
special non-combustible composition of fibers allows the ladder withstand a fire for some time, but still we do not recommend using it in direct fire.
Different length
available 8/13/16/25/32 ft for 1-4 story houses.
Reusable
unlike other aluminium ladders our rope ladders are reusable.
Every person at least once thought what if there was a fire in his house, building or office? How to be saved from it? Especially worried if you have children!
At ISOP, we believe EVERY family MUST have a fire escape ladder in case of emergency! We have created a whole series of emergency fire escape ladders and devices for different needs which we want to introduce to you.
ISOP Fire Escape Ladder 25ft (8m) for Third Story Windows
This is a 25ft (8m) ladder with hooks for escaping from a window or balcony. Iron Hooks fit perfectly to most window frames in the world (see dimensions in pictures).
Along with all the benefits, this ladder is easy to use. Even kids can climb it. It is difficult to use it if the ladder does not fit snugly against the wall but hangs in the air. This applies to any stairs, not only ours. In this case, you need to go down the side of the stairs as acrobats do in a circus (there is an image in the pictures).
Also, some of our clients connect the ladders to the wall in advance using the climbing anchors which are available in our store. We consider this a very thoughtful approach and recommend it.