---
Over 23 500 ladders sold all over the world
---
Choose your country to shop
If you want to buy our products but your country is not in the catalog, please contact us:
email: isopllc@gmail.com
WhatsApp: + 17866579215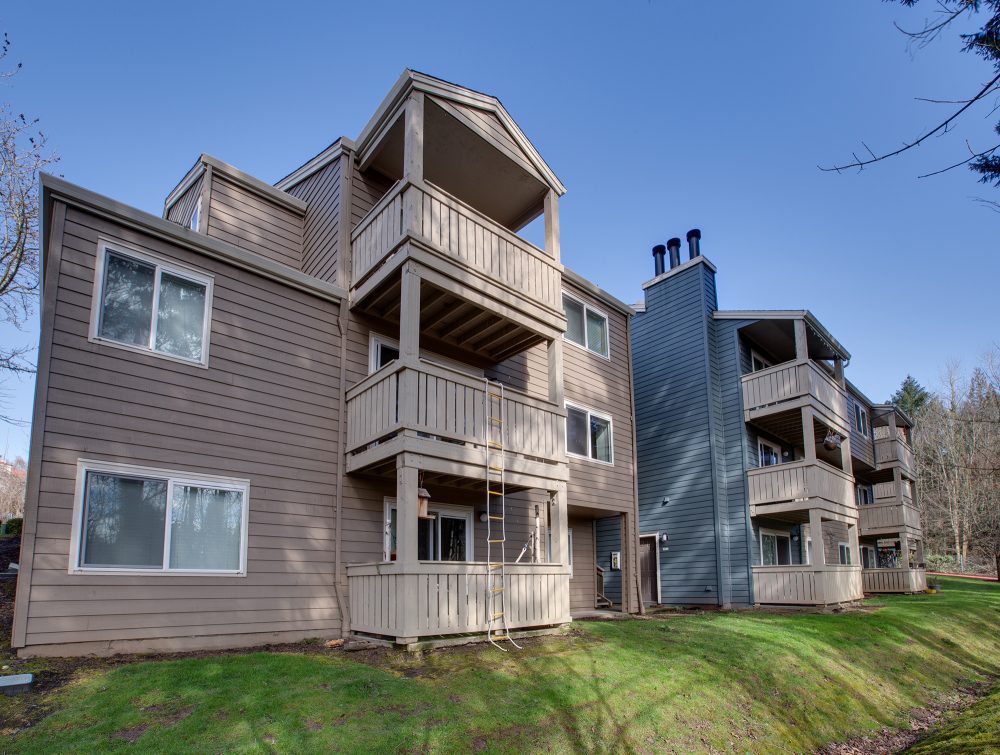 Best Fire Escape Ladders 2021
Every person at least once in their life thought what to do if there is a fire in the house, building or office? How can we be saved from it? Especially if you have children!
At ISOP, we believe EVERY family MUST have a fire escape ladder in case of emergency!
We have created a whole series of emergency fire escapes ladders and devices for various needs that we are happy to present you .
What should be considered when buying a fire escape ladder? It should be sturdy enough to support the weight of a man, preferably several people, should have carabiners or hooks (both are better), depending on whether you are going to escape through a window or balcony, should have non-slip rings. Ideally, it should be :
Compact
Portable
Lightweight
Fireproof
as well as Reusable
Multifunctional, to be used for different purposes if necessary
Weather and Tear Resistant properties would not hurt too
We have worked hard to create ladders that meet ALL these requirements and they are available at affordable prices in our store isopllc.com, or marketplaces such as AMAZON, WALMART or eBay.
13ft / 25ft Fire Rope Ladders with Hooks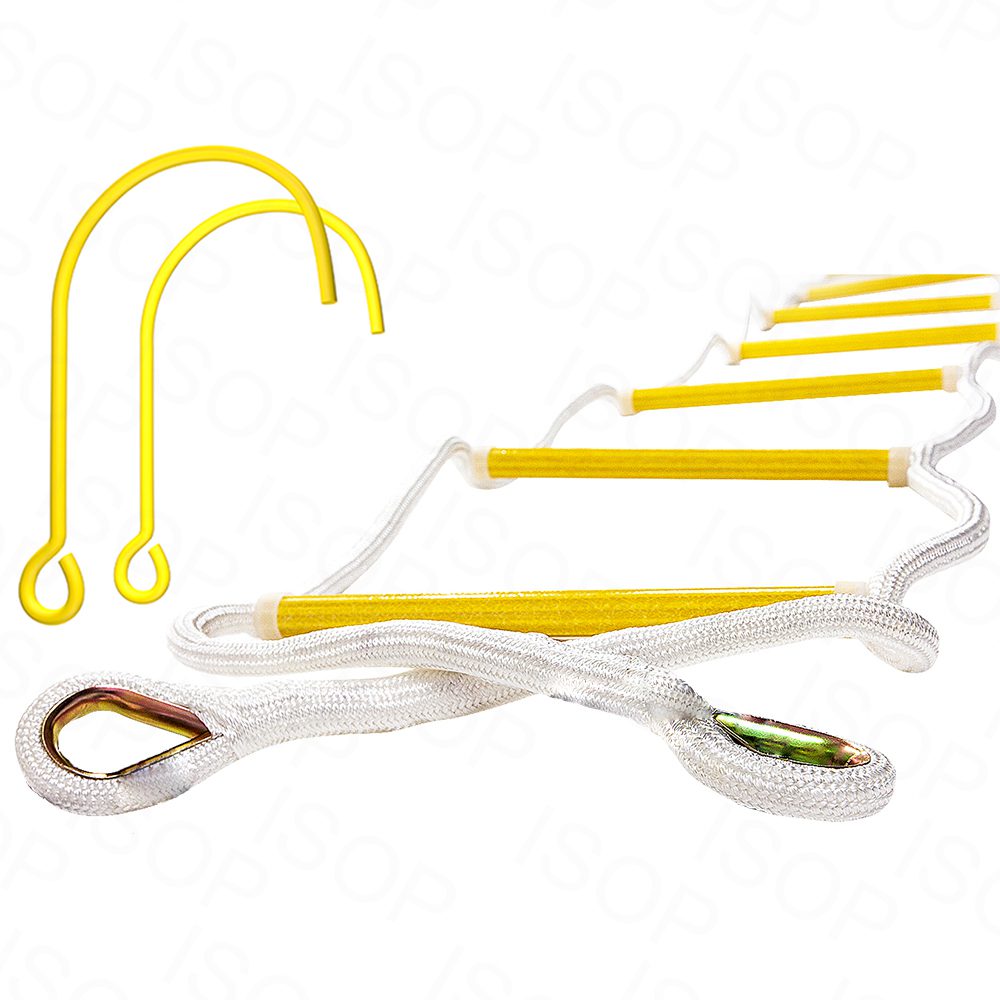 Fire escape Ladders with hooks come in 2 Sizes 13ft & 25ft for Second Story and Third Story – The ropes of this ladder can support over 2000 lb (tested ! unlike those of competitors) and 250 lb rungs. This means that it can withstand 10 people at once if they are not on the same rung 🙂 This ladder can save lives of the whole family and even neighbors!
This is a 13-fit (4m) ladder with hooks for escaping from a window or balcony. Iron Hooks fit perfectly to most window frames in the world (see dimensions in the pictures). They support a weight of around 300 lb, carabiners that support 11KN are also included in the set, suitable for balcony bars (see the attachment methods on the listing page).
The ladder is soft and foldable, it can be folded and stowed under the bed. It is also lightweight and can be easily moved to another room or apartment. It will not get damaged in fire in seconds because it is flame resistant, however, we do not recommend using it in direct fire!
The Ladder is Multifunctional and weather resistant! It can be used for various purposes, such as a playground for children or a treehouse, as well as boat or a warehouse. You can climb a roof or a tree using this ladder. The ladder is not disposable like MOST competitors' products, it is reusable!
Along with all the benefits, this ladder is easy to use. Even kids can climb it. It may be difficult to use only if the ladder does not fit snugly against the wall hanging in the air. This applies to any ladder, not only ours. In this case, you should descend using the side of the stairs as acrobats do in a circus ( see the pictures).
Some of our clients attach the ladders to the wall in advance using the climbing anchors that are available in our store. We consider this a thoughtful approach and recommend doing it as well.
Fire Escape Ladders 4 Story 32ft 10m with Carabiners and a Safety Belt/Harness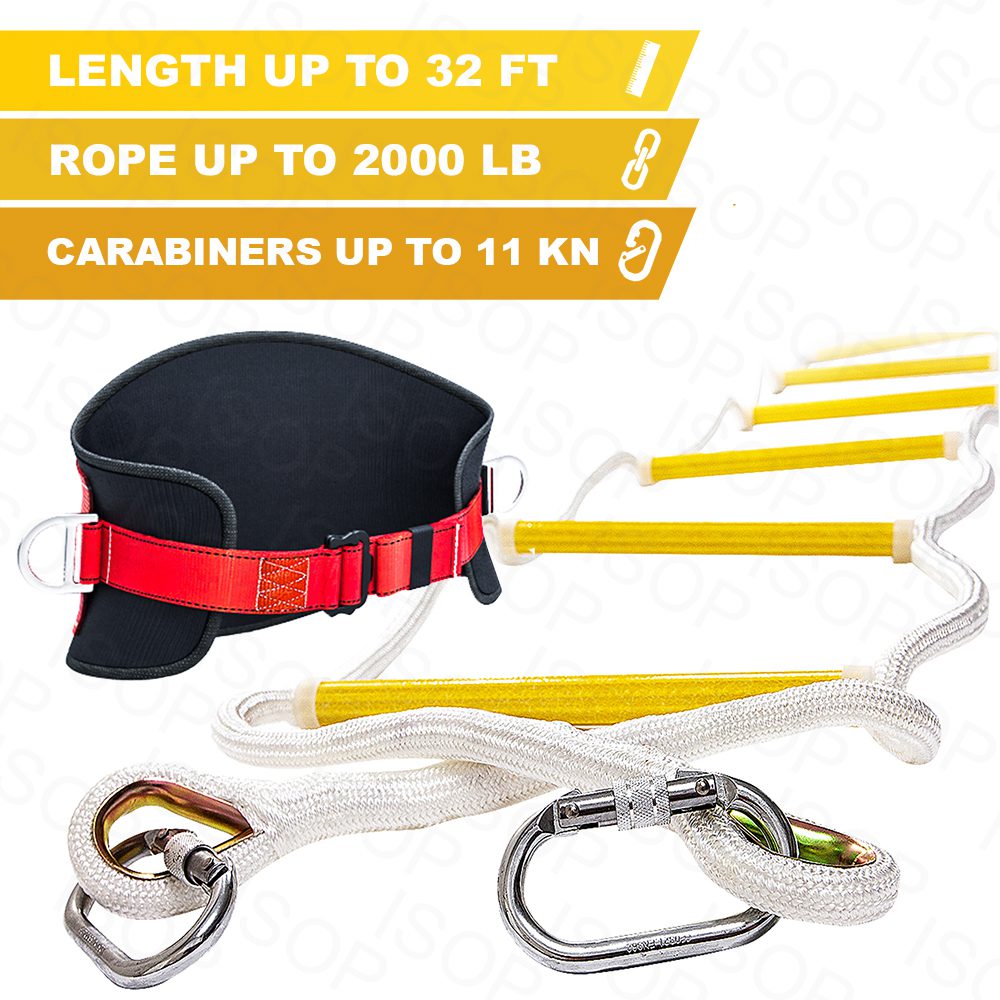 This is our main safety rope ladder that has a patent. Available in three versions with a safety belt, half body harness and full body harness.
The main purpose of this ladder is descending (or, if necessary, climbing) from any floor without the risk of falling, as there is a safety cord along one of the two ropes of the ladder, securely attached every 6-7 feet to the ladder. To go down, you should put on the safety belt, attach the lanyard to the safety cord (red) and start descending. Every time you reach the end of the safety cord, reconnect to the next safety cord. Thus, you can fall only to the length of the safety cord, no more than about 6-7 fit. See the pictures.
All the main characteristics of the ladder are identical to the rest of our ladders described above. Only one belt is included in the set, so we recommend buying belts with a lanyard according to the number of members in the family.
The sturdiness of the ropes allows saving many people – according to the amount of belts, while the length of 10m allows saving even neighbors from the lower floors as the carabiners and ropes can support up to 10 people at once!
Fire Evacuation Carrier Device for Infants or Pets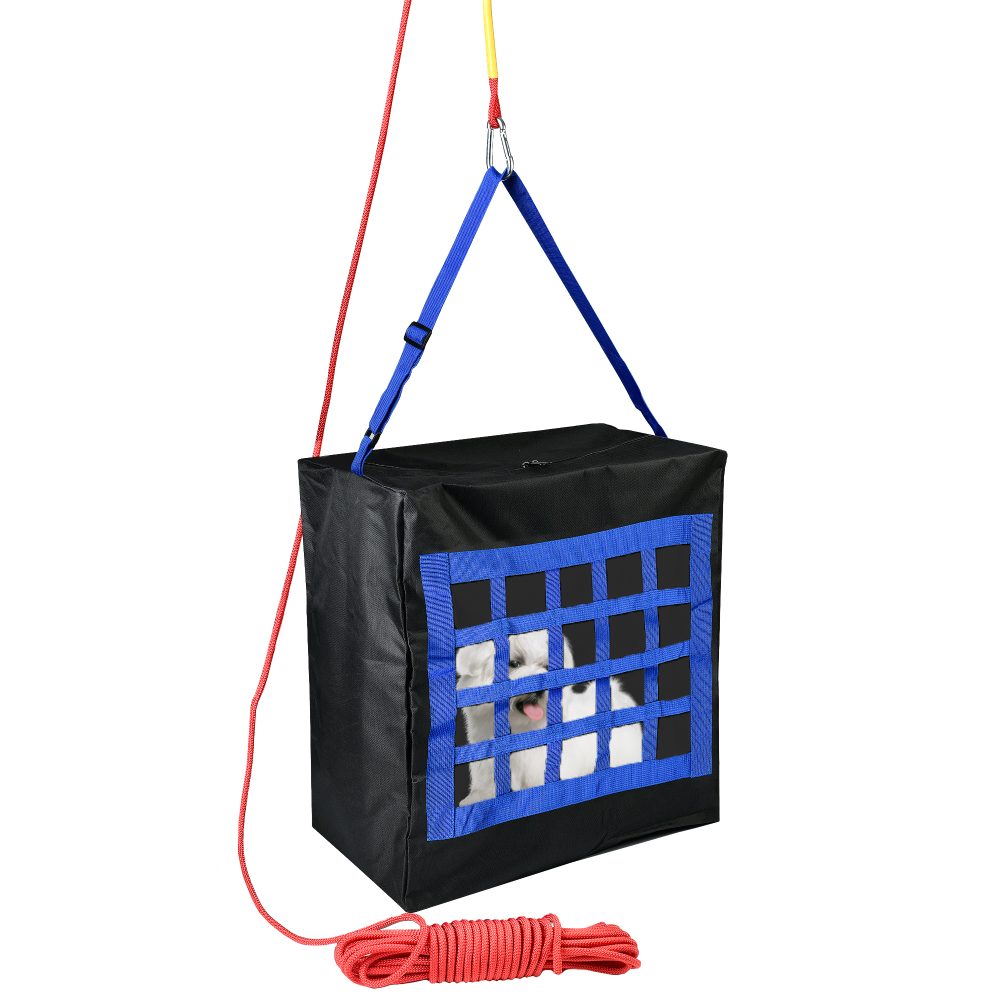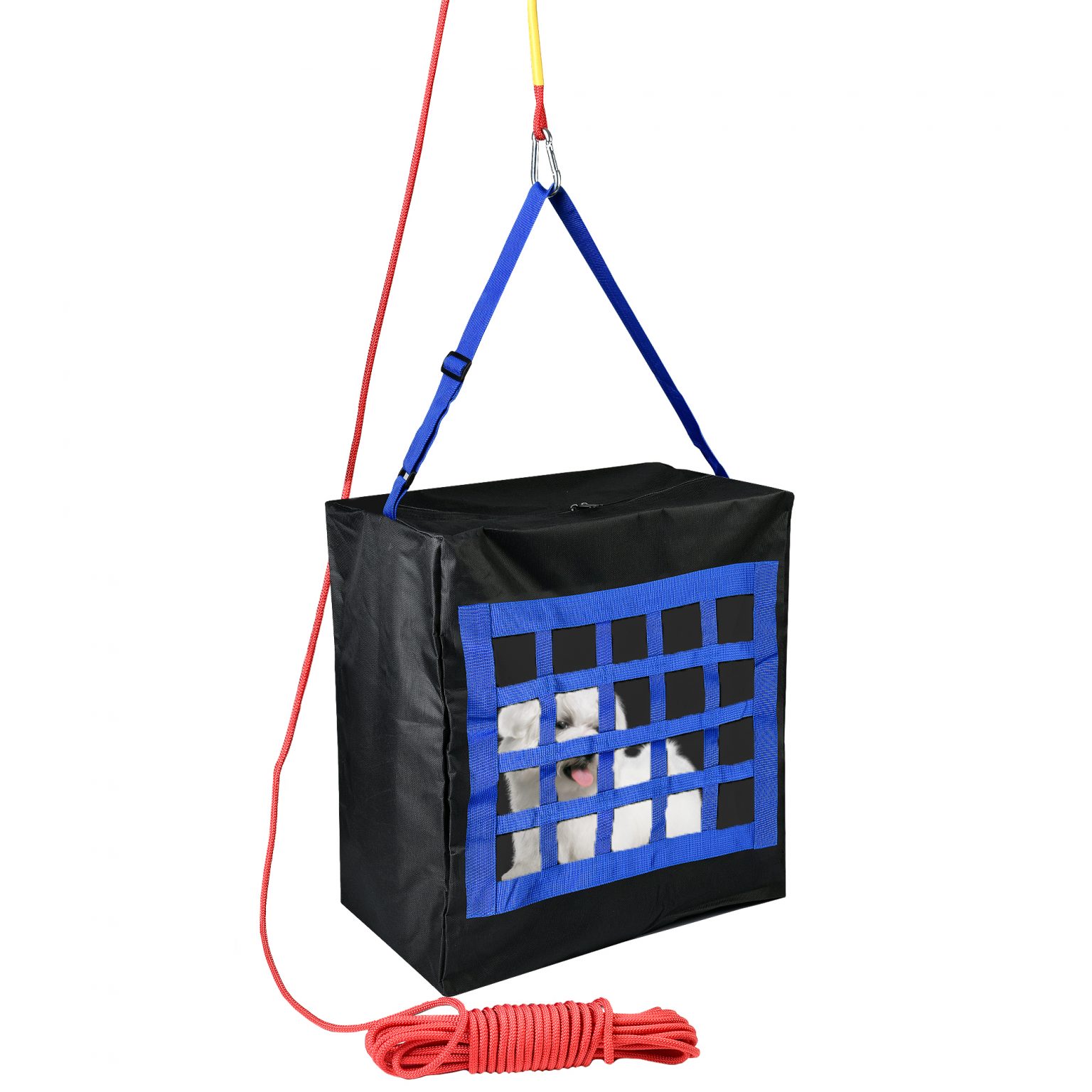 What if you have small children who can not use the ladders in case of fire or loved pets? How to save them from fire?
We have an answer. We have created a Emergency Evacuation Device in two sizes – small (for newborns or small pets up to 70 lb) and Large (for kids or large pets up to 150 lb). A Climbing rope with a carabiner is included. In case of fire, you should put something soft on the bottom of the carrier, such as a blanket, then put a toddler or dog in it and carefully lower it downward away from the fire and smoke! The bag has holes through which they can scream and call for help. The bag is so strong that even a adult, for example, a wife, can be evacuated:) This MUST be in every house above the second floor! The bag itself is not fireproof so it cannot be used on an open fire!
The bag has the style of a backpack in case there is an opportunity to run out of the building without risking life, then you can place your loved ones in the bag and run out of the burning building. Many people and animals would be alive if they had our fire escape device.
Fire Document Pouch
You probably thought what to take with you first if there is a fire. Jewelry? Documents? Cash? You can solve this issue once and for all for only $ 17.88. Our extreme fireproof double layer protection money case will keep your valuables safe and sound in the event of a fire because it can withstand 1000°F. A must-have for every home.