Description

ISOP Kids Rope Ladder for Swing Set 8 ft with 11KN Carabiners | Playground & Climbing
A rope ladder is a fantastic way to incorporate a new element of fun into your child's play space. A rope ladder for swing set is one of the ways to do it. You have to select the best one for the outdoor space or swing set and encourage your child to explore their adventurous side in their playing hours.
Since they are exclusively catered to keeping in mind the safety precautions of a child, it is safe and reliable to be used at any given point in time. For a swing set, one of the many important elements is the rope ladder. Thus, it is important to be equipped with several safety features. At ISOP, a rope ladder for swing set comes with special features. Let us talk about it:
Why choose us?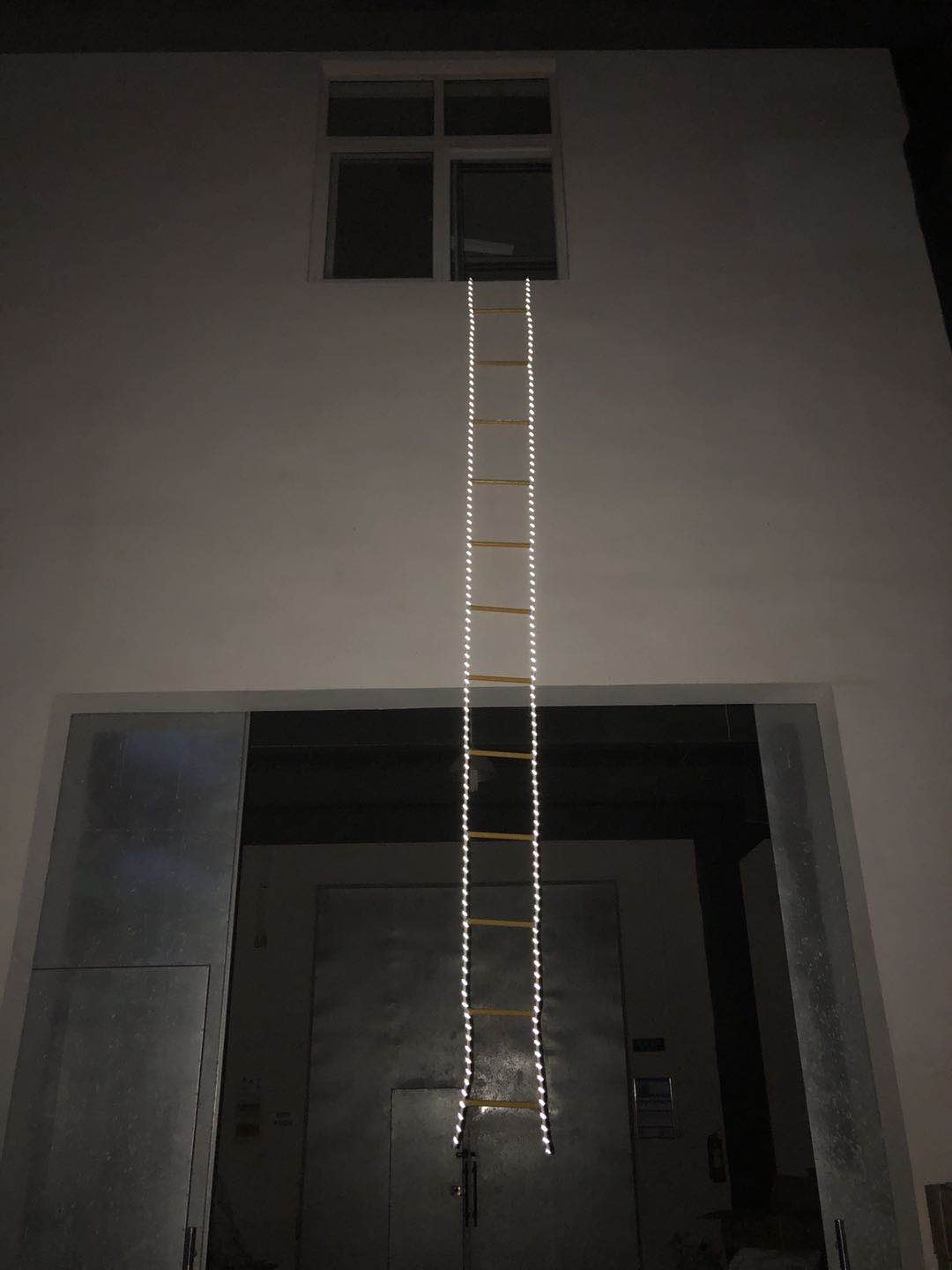 Patented reflective technology
This ladder is designed with convenience and accessibility in mind.
A special reflective strip woven into this nylon ropes makes it highly visible in the flashlight's beam so you won't trip over it at night.

ULTRA powerful
there are no stronger and more reliable ladders than ours, tested (!) – bearing 2500 lb or 10 people! Even chain ladders can't boast of this weight capacity.
Multifunction
can be used for various purposes such as playground, swings, treehouse, attic, garden, roof, loft, bunker, marine and even decorative purposes as well as fire escape ladder. Endless variety of usage options.
Anti-slip rungs
the rungs are octagon shaped, so they are reliable and not slippery.
Portable
Includes a gift box in natural wood color and a nice designed black bag.
Lightweight
for instance, 8ft weights only 4 lb
Weather resistant
almost never aging ladders for any weather, can not be damaged in the rain.
Heavy duty carabiners
the ladders include chrome plated carabiners breaking strength 11KN
Different length
available 8/13/16/25/32ft for 1 – 4 story houses.
Reusable
unlike other aluminium ladders our rope ladders are reusable.
THE BEST
There are other rope ladder offers that look similar to ours. BUT (!) they do not braid enough threads into the ropes and save on this hence the ropes are insufficiently dense or tight, therefore are not reliable.
Get Ready For The Most Refreshing Adventure!
Introducing The Ultimate Climbing Rope Ladder for Swing Set, Created by ISOP
Looking to complement your playground or tree house accessories box with a fascinating toy?
Would you like to treat your kids to endless hours of climbing outdoors or indoors?
How about a multifunctional rope climbing ladder that could also save lives in case of emergency?
Thrill your kids with a captivating climbing ladder and help them make the most of their play!
3 Different Sizes For All Your Needs
Unlike sellers of similar products we offer you 3 different rope ladder sizes. Choose yours.
Great for hanging from a tree branch, a bunk bed or a tree house, it's a toy young children never get bored of. Let them enjoy to the fullest during holidays, the weekend trip or happily play at home.

Killer 2500 – pound breaking strength

Durable & made to last long years
We Know Your Family's Safety Is Your Top Priority
We have made our rope ladder from the sturdiest nylon rope, reinforced with resin and coming with EXTRA strong 11KN Carabiners, to make your trustworthy escape ladder in case of fire.
Hang it outside the window and help your family make it safely to the ground!