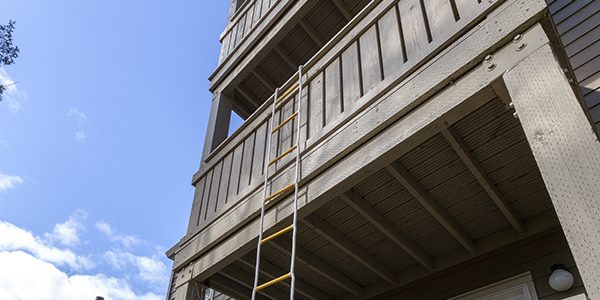 Your home should feel like the ultimate place of safety and tranquility. As a homeowner, fire safety is an essential aspect of security and peace of mind. A good fire escape plan will not only end up saving the lives of your loved ones but also let firefighters put out the fire quickly without worrying about rescuing someone stuck inside. That's where fire escape solutions like a fire escape ladder and a fire escape plan come in handy.
It is now a well-established fact that you only got 2 minutes on average once the fire is flared. In such a short time, the only way to protect homeowners is by providing a safe way out of the house. A portable fire escape ladder set in place is a handy and affordable option. It is your first line of escape action in the event of a fire. Private homes can leverage the benefit of a fire escape ladder to offer a secondary escape route without relying on fire services.
However, a lot of homeowners don't bother investing in an escape ladder. But here's why all families MUST have an escape ladder in case of emergency: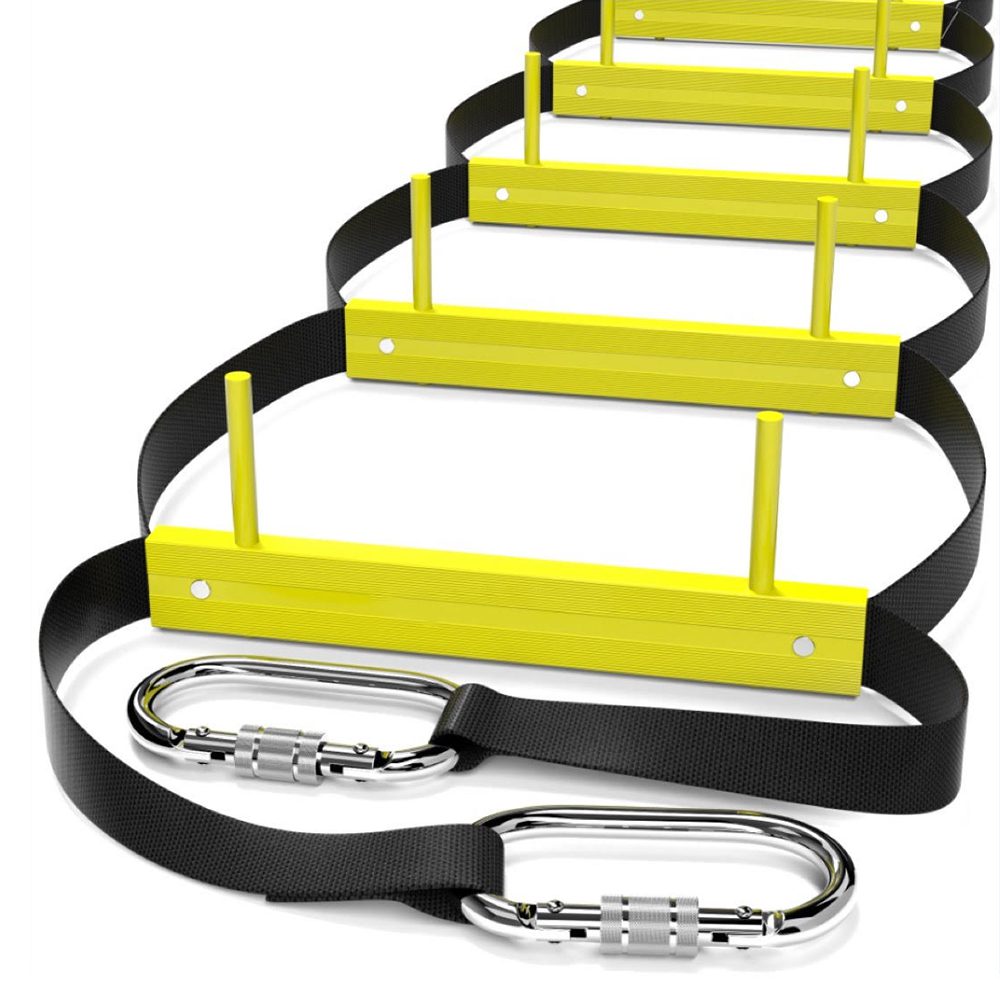 Fire Escape Solutions
As per Home Safety Council, it is estimated that only 6 percent of American homes have a fire escape ladder. Well, the number is way too low compared to over 70 million multi-story dwellings in the country.
Fire escape solutions are essential in the event of a house fire. All of your rooms in the home must have more than one escape route. The most obvious of all would be through a window. But what if you're on the two-story or three-story building? Well, the only possible way is through a fire escape ladder.
A lot of companies are offering fire escape ladders on the internet, but they are not safe. Most of the ladders use ropes or chains that can tangle, burn or pinch hands. Such a ladder can do more harm than good. But don't worry! We're offering the best emergency escape ladders. It is a product of years of research and practical investigation. These ladders are made of aluminum or hard plastic. They are lightweight and portable but still rigid and robust.
You can fold them up and store them in their original box near a window or maybe in a drawer or a container. With a secure upper portion, you can attach it easily with the window sill and drop the rungs out of the home. We recommend you to have at least one piece of fire escape ladder in all the rooms on the first floor and higher.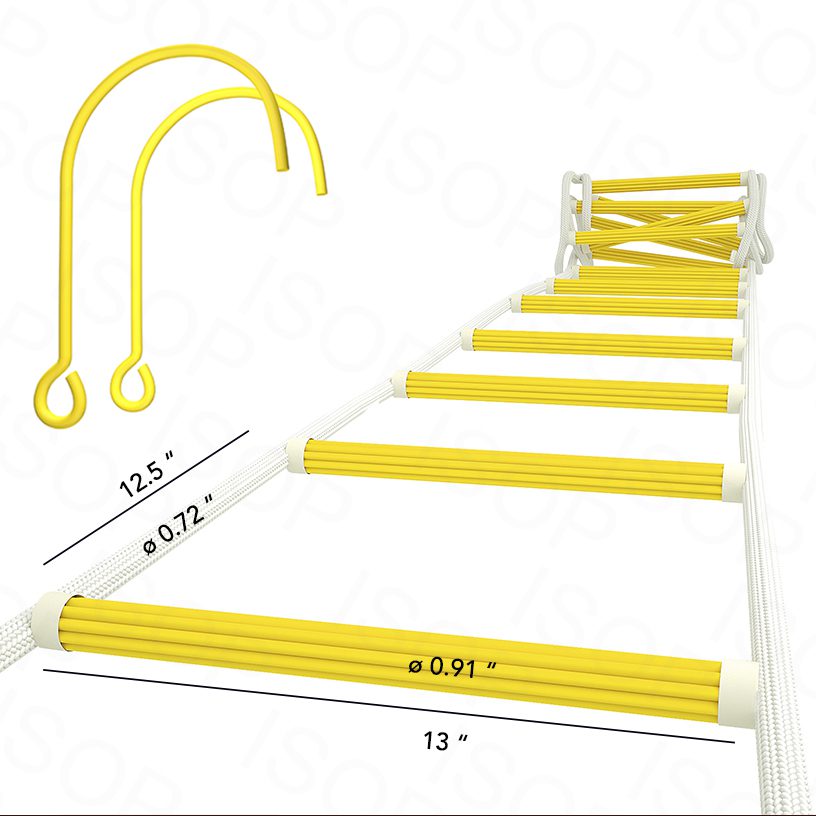 Important considerations
For escaping your multi-level home or apartment through a window safely, the fire escape ladder comes in handy. It's easy to use, well-constructed, and affordable. This allows occupants to escape through the window if the door is unsafe to use.
Once you have the fire escape ladder, we recommend you store it in a safe place that is easily accessible, i.e., near the necessary windows meant for the fire exit. Moreover, be sure that the window you aim for is pretty functional and can be opened in the event of an emergency. You need to select a window that opens up fully to accommodate evacuees.
You can also let all the family members practice using the fire escape ladder to avoid any trouble while using the ladder. But do it under the supervision of trained professionals, especially with young children. But remember, ladders must not be misused. Also, explain to children about the ladders that they are life-savers and not toys. While escaping with children, allow the most familiar person to have them climb out first, giving children more confidence. Such annual fire drills will prepare you for the worst with quicker and automatic reactions during the actual fire.
If you are looking to test the escape ladder, always climb up instead of climbing down. It is a lot less dangerous to discover a fault while you're just one rung off the ground. If you have a ladder that comes with a hook, be sure to place the hook regularly. This will give you confidence and save valuable time in the event of a fire.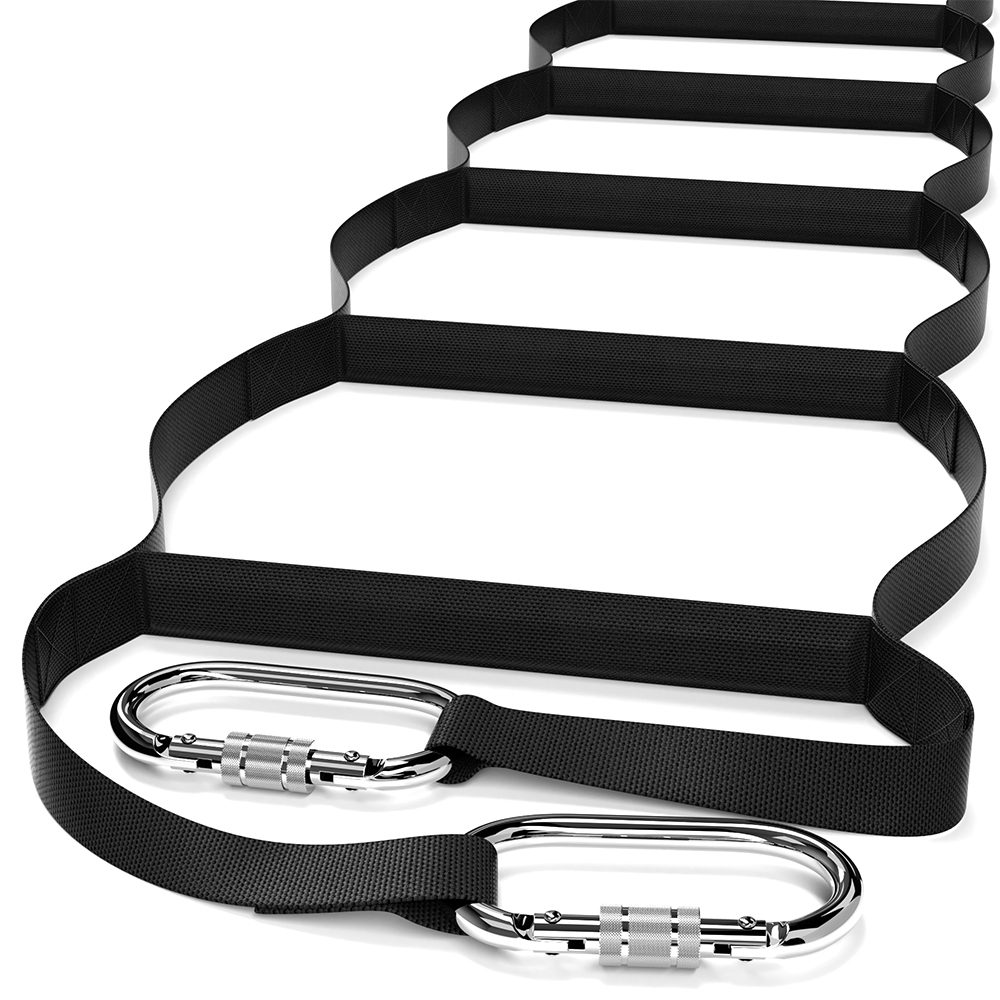 How to select the correct type of fire-escape ladder
With so many brands and types of fire-escape ladders, you need to pick one that goes well with the requirements of your buildings and occupants. Here're some essential factors to consider while selecting the fire-escape ladder:
You need to be sure the fire escape ladder has been tested by an independent certification organization. You can look at the information like the maximum stress the ladder can withstand.
Good ladders have standoffs that help steady them and allow enough room for a toehold. So, be sure the ladder has standoffs.
The size of the ladder should blend well with that of the window sill size.
Does the ladder fits nicely against the window sill, or do you need some separate fixture?
Be sure to pick a ladder that is easier to use and doesn't require much preparation.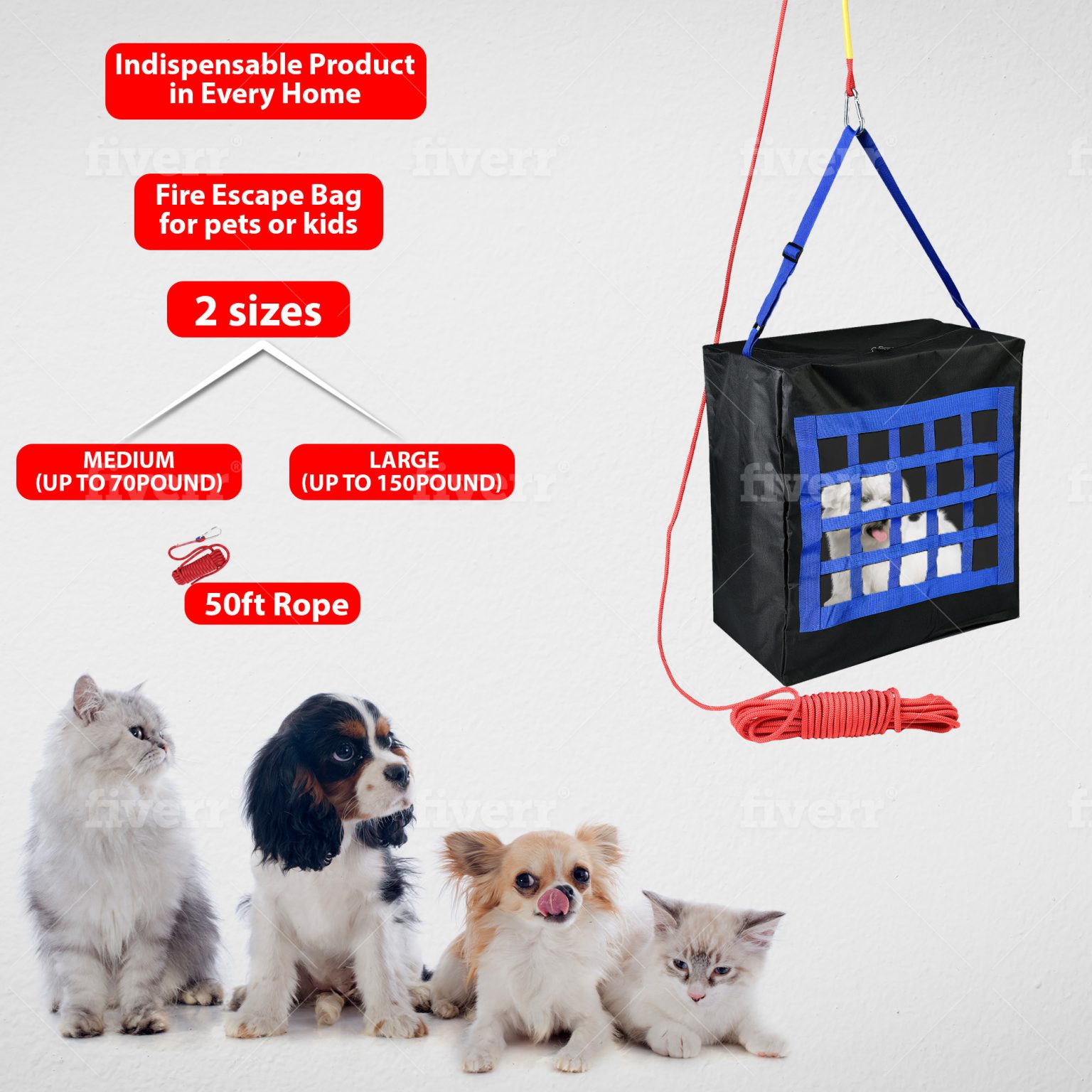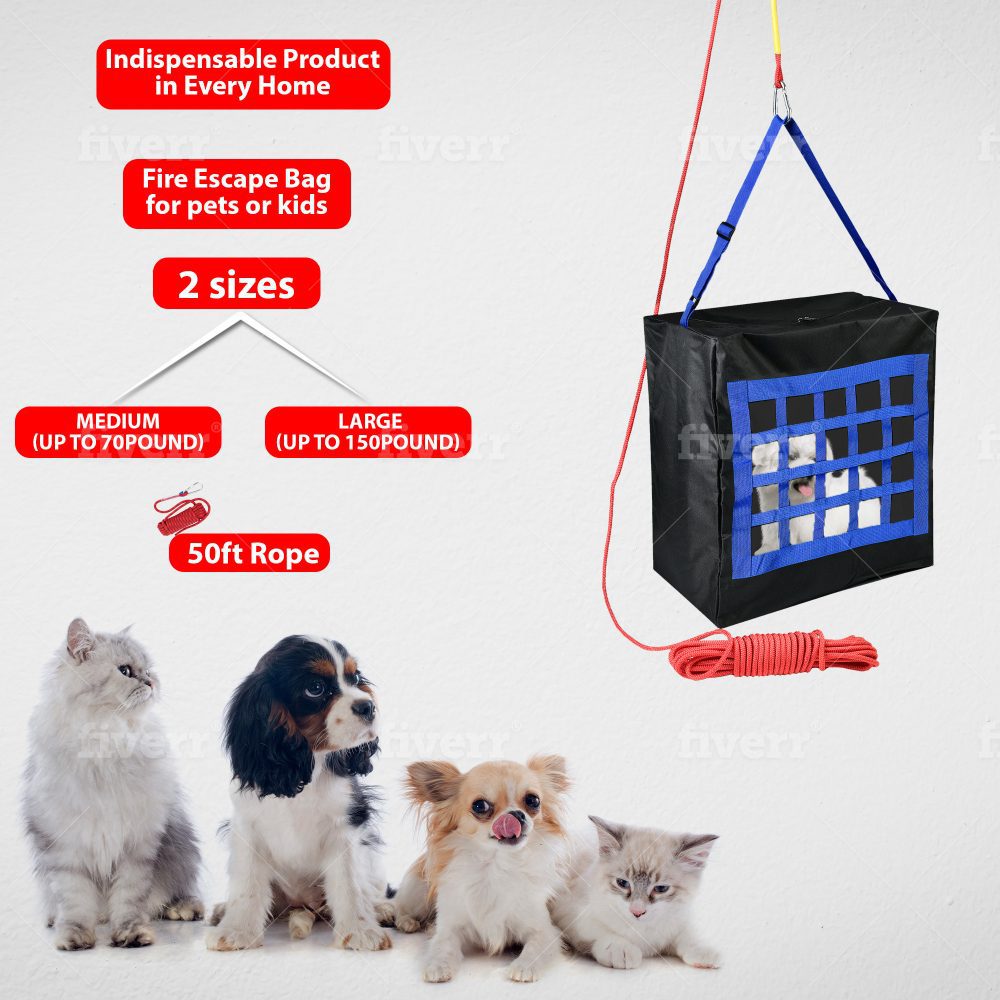 Benefits of fire-escape ladder
Here're some apparent benefits of having a fire-escape ladder in your home:
– Most homes have a single staircase as the only access to the second or third story. A fire escape ladder allows you to escape on higher floors without the concern of jumping.
– With a fire-escape ladder, you can prevent additional injuries while unsafely searching for another exit. Knowing about the presence of a fire escape ladder will prevent the possible panic that can result in undesired results.
– You can either install it near a window or store it under the window easily without needing some dedicated storage.
– The ladders are pretty easy to use. Even you can teach young children to use it without the need for assistance from the rescuer.
– You can quickly deploy it with the means of hooks in the sill of an existing window.